2012.02.06
Comments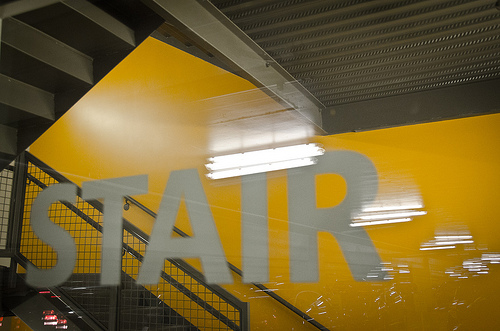 Lines and motion. But I do keep going back to those red shoes.
Sometime in the last week, I went over a million views of my photos on flickr. I'm having a hard time comprehending that.
Oh, and I updated my Adult Sweetness KitKat entry with a picture of what the inside of the bars looks like, because the people demanded it (I'm looking at you, Don and David).
---
Speaking of yesterday, it wasn't about cupcakes at all. Rather, something something about BUTT MEETINGS.
That's not to say I didn't actually have a cupcake, because I did — specifically, this delicious thing from Trophy, which I do recommend:
Nom.
---