2012.01.08
Comments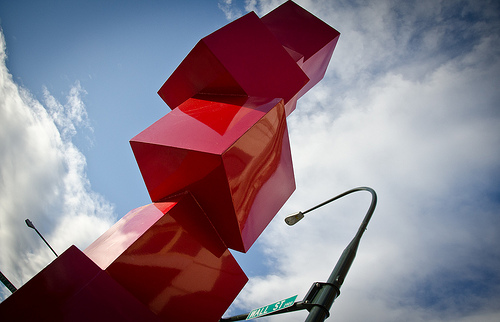 If I were doing Project 365 this year, this would be day #1. Shall we pretend?
There are more from today, if you're interested.
---
I've been realizing lately how talented I am at dividing my life into small, discrete boxes. The scary part is, I'm finding that each time I split off a part of myself, it becomes nearly impossible to re-integrate that splinter later. The part of me that used to write things like this is off living her own life elsewhere and I don't know how to get her back. You can find her if you know where to look, but she has her own name now, and her own little living space, and — well, after tasting that kind of freedom, I don't think she'd be the same person anymore, anyway. There are other bits of myself out there, too, like the one who's taken many tens of thousands of photos in the last four years, FOR REAL. I know, right? You would never know.
I like to avoid thinking about the implications, which are frightening — would much rather slip away, all KitKats and snark, oblivious to my slow disintegration.
However! 2011 was kind of a strange, wondrous year, all told. I haven't spoken much about it here — remember, boxes! — but I might just be ready to believe in the possibility of rebirth. Maybe.
Shall we pretend?
---