2008.04.11
Comments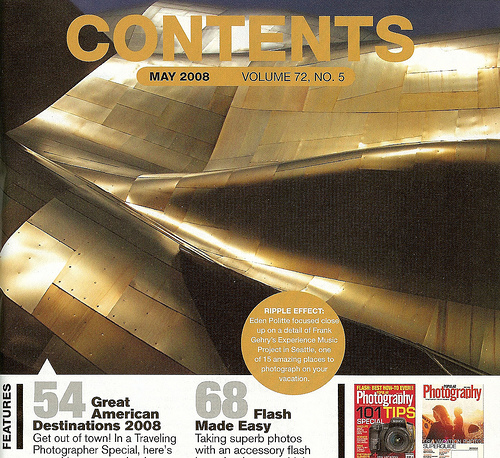 I got the table of contents page! (shush, please don't tell me if that's a bad thing!)
Feeling unreasonably giddy at the idea of being published in a real, live, you-pay-for-this magazine*. Even if the other envelope never arrives, I think my euphoria should last for awhile yet. To tell the truth, I was offered some decent money a couple years back for several shots by the Washington State Tourism Board, but at the time fear of having my real name out there (and, after all, they have to cut a check to somebody) convinced me not to. ~ so glad I got over it, because it's really quite enjoyable!
On the other hand, hate, hate, hate, hate doing taxes. Seething hate. How do I get myself into this situation every year?
*This is the May 2008 issue of Popular Photography & Imaging.
---