2012.02.18
Another only-photo-I-took-today day, a chance shot I snapped on the escalator down from seeing The Secret World of Arrietty. Deciding to take a picture on an escalator is a fun exercise in unpredictability — by the time I had my camera out and ready the shot was nothing like the one I'd started acting on.
Yes, I realize I could have just gone up and down again. Yes.
---
Arrietty was really good, I thought. It's a placid, nostalgic film in the vein of Totoro and Whisper of the Heart, in which the conflict, such as it is, is on a decidedly personal scale (though of no less import to the characters involved). This is an ordinary world touched with magic, rather than in the other kind of Ghibli movie, in which epic adventure epic something somethings, sometimes with airships. I don't have a problem with that kind of grandiosity, but it seems harder, somehow, to do it this way.
Miyazaki scripted this movie and didn't direct, but like Whisper, you can very much feel his hand in it. I don't want to take anything away from Yonebayashi, the director, because I don't know which parts came from whom, but there's a definite Miyazaki-ness about the movie that you don't really get in, say, Ghibli's Takahata films. This is a movie suffused with scenes of nature. It's filled with ghosts of family history and past heartbreak. It's set entirely in a place untouched by time in the middle of encroaching urban sprawl. In fact, if it weren't for the bookend scenes of cars and travel, you might not even be able to place it in any specific where or when at all, which I love. As it is, I loved the weirdness of a film clearly set in Japan having mostly western-named characters, and not caring about that at all.
Also a Miyazaki hallmark: A great female protagonist. Though for once, she has awesome hair. I wonder if that was Yonebayashi's influence?
(Yes, I'm ashamed for fixating on that. But seriously, her hair is awesome, although maybe second to the heroine in Disney/Pixar's Brave trailer, which played beforehand.)
The score by Cecile Corbel was really nice. It actually was reminiscent of Joe Hisaishi's early, charming scores for Totoro and Kiki, but with a little touch of Celtic flair. Lots of harp, which I liked. The sung music was stranger, especially at the end of the movie: "I am fourteen years old / I am pretty" — really? And the song about "Summer love with my best friend" that closed the credits was hilariously inappropriate, but I guess I understand why after discovering it was sung by Bridgit Mendler, who voiced Arrietty. She did a really superb job with the voice acting, and as someone who usually hates dubs, I figure that gives her license for at least one terrible song.
Speaking of voice acting, the biggest problem I had was continually hearing Carol Burnett's voice coming out of the wrong face.
So! All in all, I really liked it. I'm not going to say it's a contender for best Ghibli movie ever, but it's worthy of the imprint. The most useful thing I can probably say is that I already want to see it again. But in Japanese this time.
Finally, a disclaimer: I admit I haven't read The Borrowers, yet, but I hadn't read Howl's Moving Castle when I saw that movie either. I will get to it now, I promise.
---
2006.01.16
July will see the release of Tales of Earthsea, a new adaptation of Ursula LeGuin's fantasy series by Goro Miyazaki, son of Hayao. I don't quite know what to think — there's been a public war of words and silence between father and son with respect to this movie, and it's hard to make out whether it's rooted in Miyazaki père's opinion of Miyazaki fils' worth as an animator, or the usual family drama. So on the one hand, there are huge expectations, but on the other…
Well, there's no way it can be worse than Sci Fi's Legend of Earthsea. I mean, ick.
Anyway, if you're interested, you can find English translations of Miyazaki's Earthsea blog at nausicaa.net.
---
Teavana month one, part one: Turkish Tea.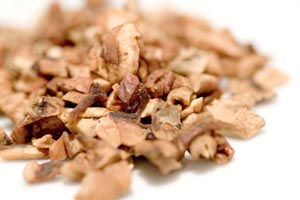 An herbal brew, lovely & subtle — almost too much so on first sip; mostly dried apple with a touch of added spice. Smells like mulled cider, v. nice for a cold night.
---
2006.01.01
Turner Classic Movies is ringing in the new year with a Miyazaki retrospective — Spirited Away and Princess Mononoke this Thursday, followed by Nausicaä of the Valley of the Wind, Castle in the Sky, My Neighbor Totoro, Porco Rosso, Whisper of the Heart. Of course, I love every last one of these films, but I wanted to call out the last two — they're not as well known, but they're definitely two of my favorites. Also on the slate for January are Takahata's Only Yesterday and Pom Poko.
Just got Howl's Moving Castle on disc in Vancouver, too, so this should be a full month of animated goodness. Mmm!
Speaking of goodness, I'm about to do some kitchen experimentation: grilled cheese sandwiches made with Beecher's Flagship, maybe a splash of white truffle oil. We'll see how it goes.
Update: sandwiches — best. thing. ever. so good!! the white truffle oil really does it.
---
Rain and wind on the New Year. I keep smelling phantom wood fires, cinnamon, caramel, cloves — probably memories of the recent spice rack reorganziation. I could make those smells real with a little bit of holiday baking, but I'd rather be huddled here, warm in PJs, blankets on the floor. Spending enough effort practicing, writing "2007" in my new moleskine.
I know I should be out attacking the year afresh, but the year can stand to start tomorrow.
Happy happy, everyone!
---
Finally, thanks to sugs for passing along a list that must have been compiled just for me:
Lots of pretty, pretty fun there to dive into.
---
2005.09.23
I wish I were…
… but not like this.
Busy busy and sore eyes sore. Hence this token effort, but sometimes you need to push off a little or risk sitting forever, sunk halfway below ground.
---
Overheard: "…that's bad, because flying is a terrible hobby to suck at."
---
Spent too much time trying to get LiveJournal and OpenID signins working for commenting here, thanks to Mark Paschal's's nifty OpenID Comments plugin (version 1.2 is bundled with MT3.2). It still won't work correctly if your LJ name is too long (for example, neon_epiphany), but Mark's next release should fix that. In the meantime, feel free to give it a whirl.
Have also been helping out behind the scenes at Strange Horizons, which has been secretly titillating. I mean, talk about rock stars!
---
Latest rumor is that Miyazaki may be planning to adapt the Earthsea cycle. Probably nothing to it, but wouldn't that be a thing?
---
…other than that, really liked American Splendor, am starting Kazuo Ishiguro's Never Let Me Go and may soon be joining the modern age and getting a cameraphone. Maybe.
As for poor Ariadne, she's still finding her way out.
---
2003.01.26
Had correspondents on the search for Ginger Altoids all day yesterday, with absolutely no success. Am beginning to wonder whether this is all an elaborately constructed hoax, but no: I certainly held a tin in my hands on Friday, and even sampled a mint. Suggestions were helpfully offered but sadly misleading… We struck out at Trader Joe's, where some on the web had reported success, and an enthusiastic tip that the Mercer Larry's had them as of 4 p.m. on Saturday seems to have been in error (Eggy: "The lady there looked at me as if she had never heard of them" — like Keyser Soze, gone without a trace).
Have a few more yuppie market prospects to check out before I'll be willing to concede defeat; alternately, if anyone has a lead on where they might be ordered online, that just might do as well. At this point, any word merely corroborating their existence would be a comfort!
---
DVD news, in short: Disney will be releasing Miyazaki's Spirited Away, Kiki's Delivery Service and Castle in the Sky Laputa in one- and two-disc special editions, all in April. Both original and dubbed soundtracks will be included, as well as as-yet-unspecified special features. More than I had hoped for! Also, Dreamworks will release the original Japanese version of Ring on the same day that last year's American remake arrives on DVD.
Hear that? That's the sound of a lot of tense movie fans sighing in relief.
---
---
2002.08.17
Saw Miyazaki's Spirited Away this afternoon, and it was just incredible. It was big, beautiful, weird, dark, whimsical… that last one, especially, a Miyazaki trademark I thought sorely lacking in Mononoke Hime and a big reason why I haven't ever thought of that film (despite its wide acclaim) as one of his better works.
Truthfully, I've never really been able to rank Miyazaki's output; each one is so different that at various times, any of his pictures have had special resonance with me. Totoro and Kiki talk directly to earlier versions of me, Porco Rosso to my hopelessly romantic core (and I suspect, something more complex as I get older), Laputa to my sense of adventure and wonder. Mononoke is the exception, because in many respects it's a reinvention of his earlier Kaze no tani no Nausicaa rather than its own distinct work. It remains to be seen where Sen will stand; I suspect many more viewings will be necessary before I know for sure.
Hopefully Disney will market it well. I think it would appeal to kids hopped up on Harry Potter or Roald Dahl books.
---
Last night was Battle Royale, a film from Japan dealing with a class of high schoolers who are left on an island with weapons and explosive collars around their necks. Their task: only one can remain alive after the third day, or everyone dies. I would say Lord of the Flies on speed, but I haven't read (or seen) it yet.
Can't say I was a real fan of this film, but a lot of the recent hyper-violent Japanese movies that have been getting popular over here in the last few years (for example, about a billion pictures by Takashi Miike) haven't done much for me, either. Come to think of it, this applies even to more introspective films, such as Shunji Iwai's Lily Chou-Chou no subete. I think there's something about the modern Japanese youth experience that I just can't relate to, and that's affecting my ability to enjoy these pictures.
Of course there's something about lots of anime youth titles that I click with instantly, stuff like Kareshi kanojo no jijo. But most of what I like is at least four years old now and the live action films I talked about are all from the last two years. There's also probably a noticeable age gap between the folks who made the anime and these new, hotshot directors.
Is this just a way of saying I feel old? I guess so.
Oddly enough, I've very much been enjoying youth-oriented Korean films from the same timeframe. Something else to wonder about?
---