2012.01.29
Comments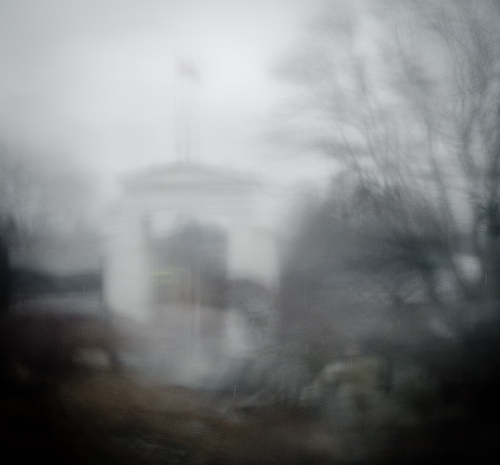 Leaving Canada. It rained basically all the way down the highway until the Premium Outlets in Tulalip, which I gladly took to be a sign! But that's a story for another time, or never, since it's both predictable and boring. Instead, this picture, taken through a rainy car window at the Peace Arch.
I've been using Pacific Highway for so long that I hadn't even realized that they'd removed the old "Jefferson Davis Memorial Highway" marker at the Peace Arch crossing. I'd always thought it was a bit strange that it even existed at all, so I did some reading up on it. Wikipedia's article on the Highway is actually pretty interesting, with some real twists and turns, but doesn't really contain the end of the story. Unfortunately, I wouldn't recommend a straight web search on the topic, as there are some rather, well, inflammatory pages out there (to be kind). Which is a shame, since it's been hard to figure out exactly what happened to the marker since it was removed in 2002. Well, it's a shame anyways, but.
At any rate, this is already way more space dedicated to Jefferson Davis than I ever intended for this blog, so! Let's just leave it at that.
---
From the Chinese New Year festivities over the weekend: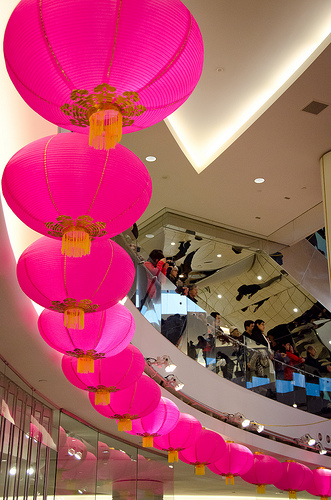 ---