2012.01.12
Comments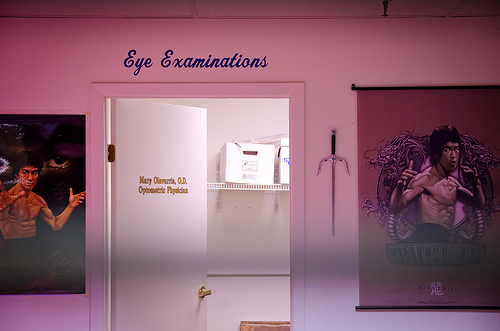 A defunct optometrist's office, inexplicably filled with martial arts paraphernalia.
Totem Lake Mall in Kirkland is a place I used to go fairly often — in the late '90s, I spent far too much time at the old CompUSA, shopping for colored jewel boxes and mouse pads and graphics tablets. I even bought my first laptop there, which was a top-of-the-line Compaq that was almost immediately stolen in Vancouver, shortly after having an entire can of Coke spilled on it.
This was not the best computer ownership experience I ever had.
There was also a movie theater that later became a Bollywood movie theater, and an Old Country Buffet — to which I never went willingly, but still too often.
Now, most of the stores sit empty, including the anchor space, which still bears the scars of being a Gottschalks but most recently housed a swap meet: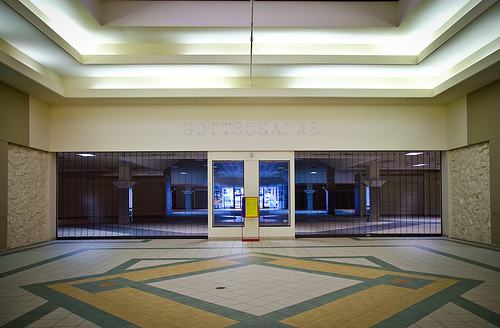 Some more: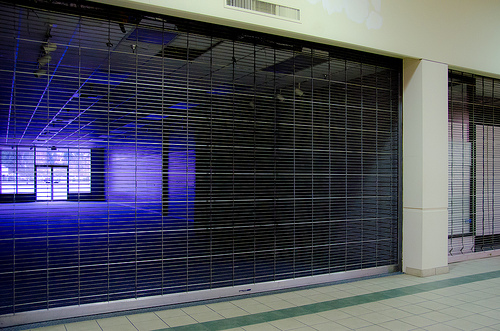 Factoria and Northgate Malls seem to have risen somewhat from the ashes in recent years, so maybe there's hope for Totem Lake too? I'd like that.
---