2003.07.07
Comments
As threatened.
Jet calls it the "Fat Kreme a la Stone Cold." I don't know what to call it. I'm not sure I want to be held responsible for giving this any name at all.
One Fatburger, two Krispy Kreme glazed original doughnuts, and one small cup of Cold Stone strawberry ice cream with white chocolate chips. I didn't have the heart to tell him that they've since opened a Jamba Juice next door.
On the other hand, perhaps that's best for everyone involved.
---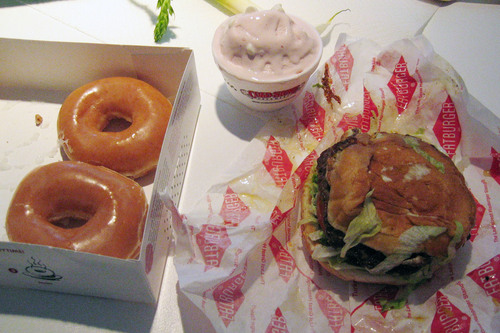 The raw ingredients.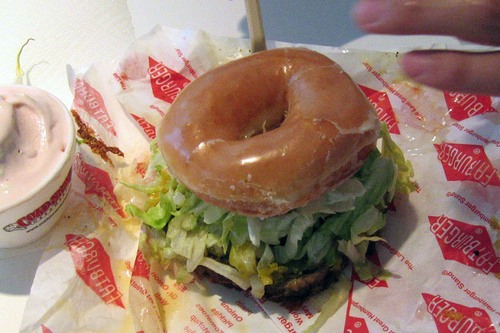 Our old friend, the Fat Kreme.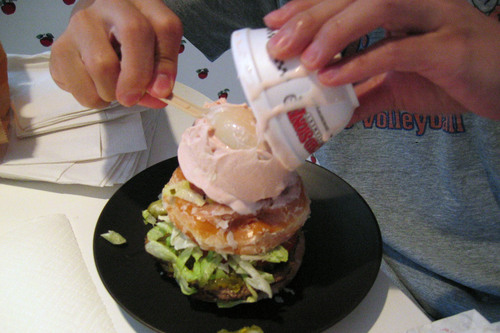 I was imagining a spoonful or two, but apparently Jet has other ideas.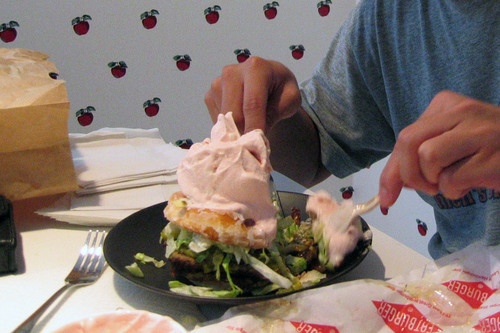 Clearly a fork-and-knife affair. Personally I don't think he wants to touch it.
Nothing complements the taste of a Fat Kreme a la mode like the smooth taste of the Macallan.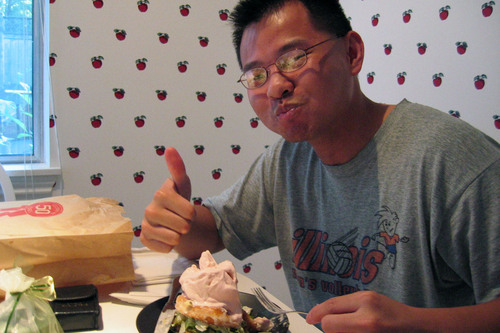 Clearly delirious from the aftereffects, Jet gives the thumbs-up.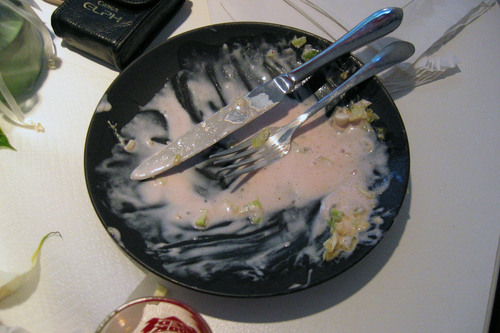 Proof of a kind and loving god at last! It's over.
---