2003.07.07
As threatened.
Jet calls it the "Fat Kreme a la Stone Cold." I don't know what to call it. I'm not sure I want to be held responsible for giving this any name at all.
One Fatburger, two Krispy Kreme glazed original doughnuts, and one small cup of Cold Stone strawberry ice cream with white chocolate chips. I didn't have the heart to tell him that they've since opened a Jamba Juice next door.
On the other hand, perhaps that's best for everyone involved.
---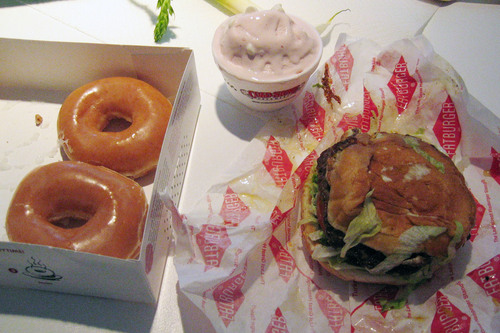 The raw ingredients.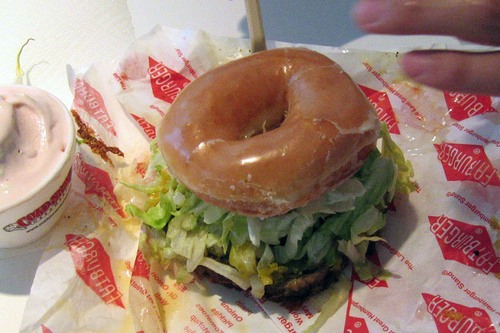 Our old friend, the Fat Kreme.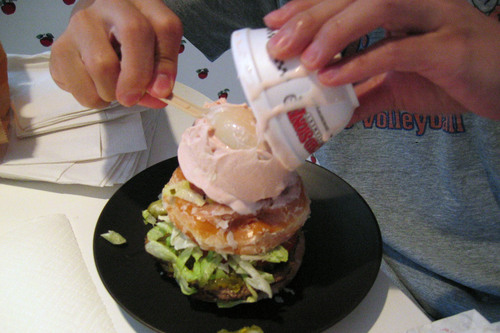 I was imagining a spoonful or two, but apparently Jet has other ideas.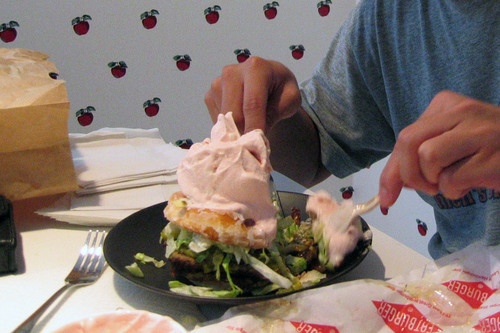 Clearly a fork-and-knife affair. Personally I don't think he wants to touch it.
Nothing complements the taste of a Fat Kreme a la mode like the smooth taste of the Macallan.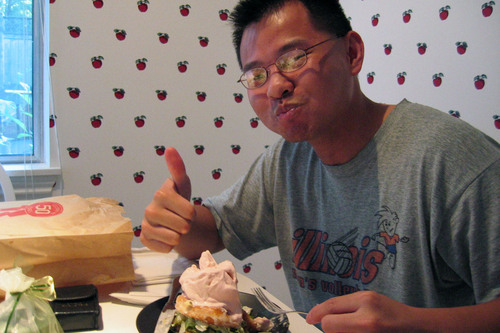 Clearly delirious from the aftereffects, Jet gives the thumbs-up.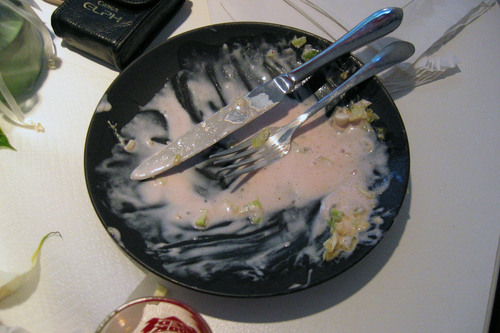 Proof of a kind and loving god at last! It's over.
---
2003.04.27
Flashback: for no reason other than to fan the flames of infamy, the Fat Kreme photo essay, starring Jet: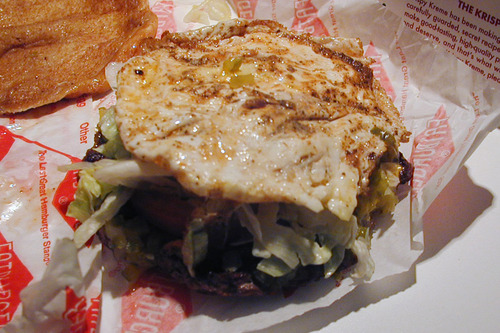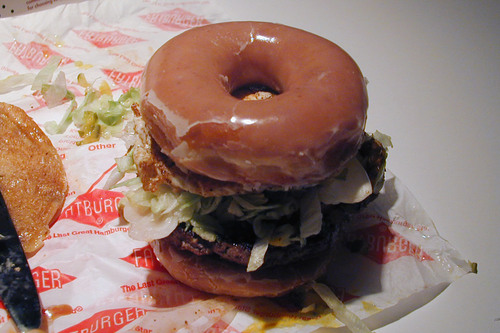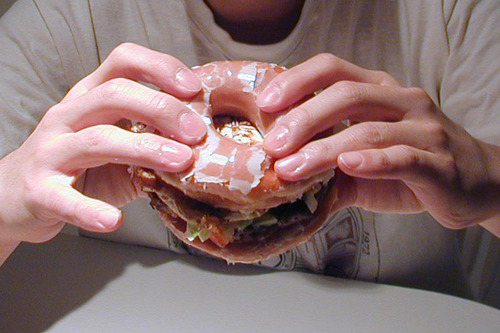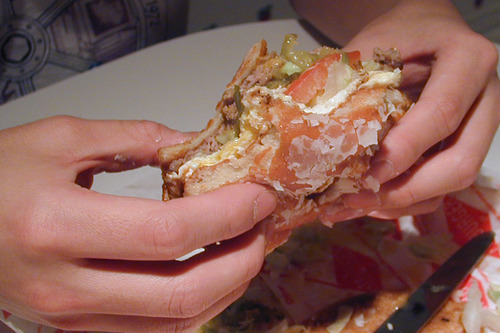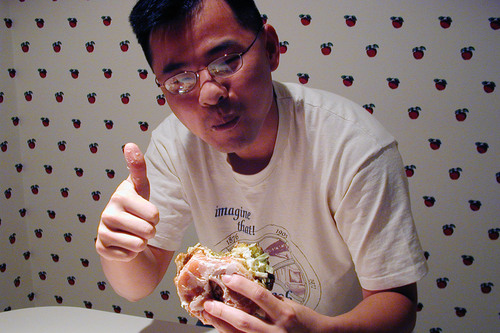 Bon appétit!
---
2003.04.06
Jet came up with the idea of the Fat Kreme Combo back when Fatburger opened its doors in the strip mall down the hill, across from Krispy Kreme. It was a lot more gentle then, and only involved hitting donuts directly after burgers. We should have just done it, because that might have squelched the whole concept before it was allowed to morph into what it did.
e: "Wait, what?"
j: "Take the buns off of a Fatburger and replace them with Krispy Kreme glazed originals."
e: "You've got to be kidding me."
That was a year ago. I was convinced it was a joke (seriously, yuck!), but others apparently thought the concept was "great," and came up with variations on the theme. Freesia invented Krispy Shots, which were surprisingly okay. Jen reported an outing involving Krispy Kremes and In-n-Out burgers. Okay, gross!
Through all this, the Fat Kreme remained blissfully unexplored. Jet, the instigator, kept finding excuses not to do it, still insisting that it would be "awesome" when it did happen. I, of course, knew that it never would.
…until tonight, that is. Behold the creation in all its terrible glory: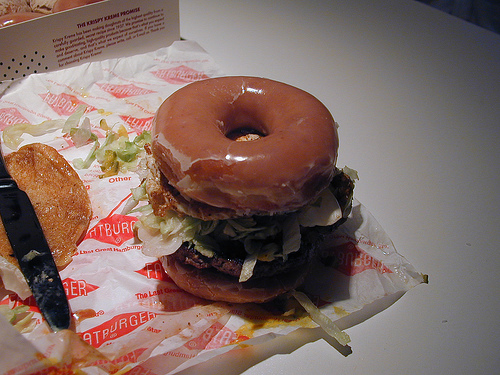 You couldn't have paid me enough to go near the thing, but I have to hand it to him: it wasn't a joke. He ate the whole thing and, apparently, loved it.
---