2002.08.20
Comments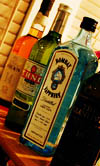 blog ma po tofu.
blog hot & sour soup.
blog curry beef chow fun.
blog pernod
+ blog oban 14
+ blog glenlivet 18
= s u g s blog
tomorrow to blog BOMBAY.
blog domestic science club drinks blue champagne, honorary member mike nesmith's mother. next stop, blog wonderland.
UNDERSTANDING may not bring HAPPINESS.
REVEL in the NOW.
blog sleep.
---