2010.09.14
Comments
Day 17: Going retro.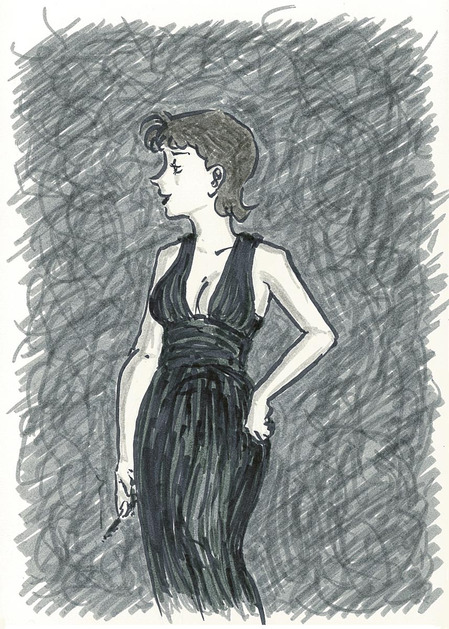 Wanted to get back to pure penwork & in a mood for some elegance, glamor. Plus! I didn't have any good webcomic ideas and Halo: Reach took up some (okay, a lot) of my time last night.
Pretty happy with how this one turned out. Right arm aside.
---