2010.09.07
Comments
Day 12: back to the grind.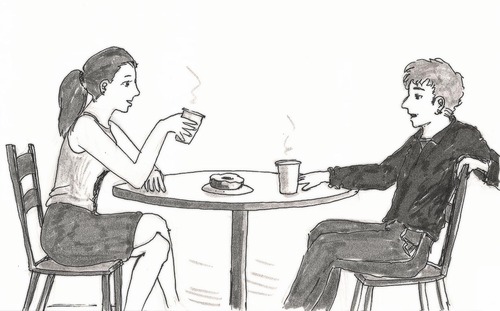 Trying for more of a cartoony style this time, in light of yesterday's visit to the uncanny valley. More than one person, too, though I'll leave it to you to decide on the narrative I'm trying to create.
Not sure why the coffee theme keeps reappearing, especially since I don't drink at all. I think it's because I idealize coffee drinkers, which may be a reason why I find myself in coffee shops all the time (ordering a venti iced green tea, mind you). This may also be the reason I own a coffee maker that's never been used.
---