2010.09.05
Comments
Days 9 & 10: this will be a long one, so most of it is behind the cut. Day 10 first, revisiting a subject I tried a long time ago: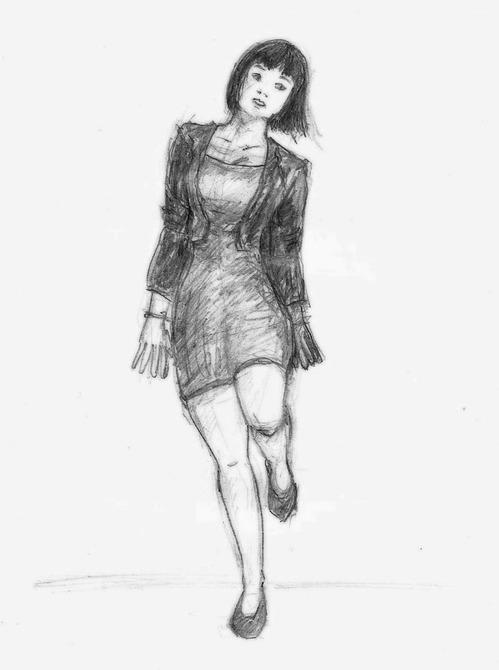 For your reference, here is the original rough sketch, from April of last year: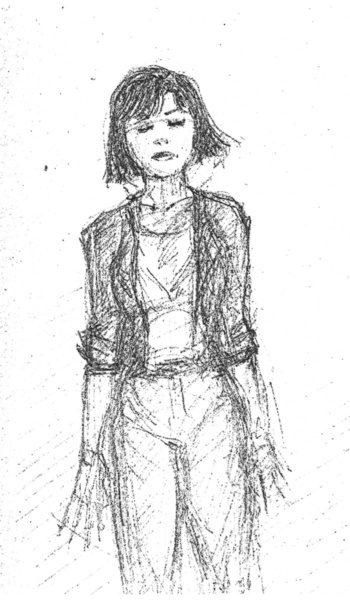 Not sure what happened to make the image go from hard-edged and cool to something out of the glamor pages, and I'm not especially happy about it, but I did let my pencils do their own thing so I think it suits the spirit of the project. And it's just possible that the mood kind of survived, despite the changes in proportion, pose and viewpoint. Please let me know what you think.
Speaking of the rules from last time and "owning my mistakes," this is a good example. My first take resulted a horrible Escher-esque contortion that was just painful to look at, and so ugly that I almost considered not posting it. Still, I had to fix it, and without an eraser. Here's the before and after, side by side, so you can see what happened: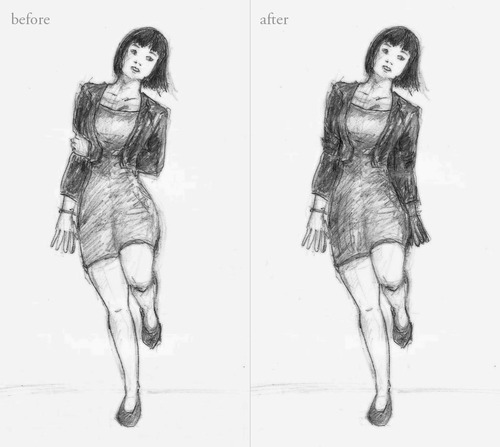 What happened to day 9? Disaster. As promised, I tried to draw a non-Potterish man, and only managed to produce a portrait of someone I could only call "Mr. Dooouuuuche":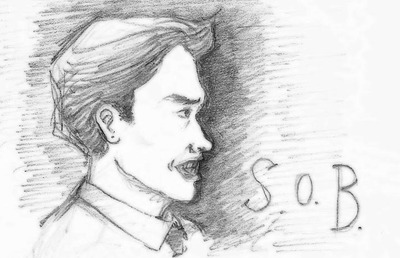 But there you go. Happy? Happy.
---