2010.09.01
Comments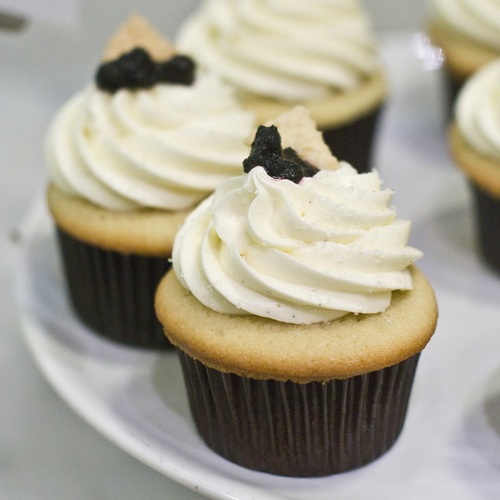 When writing about Trophy's strawberry cheesecake cupcakes just two weeks ago I lamented the long-ago disappearance of their farmers market blueberry pie flavor, which I'd sampled (& loved!) back when their Bellevue store first opened.
Well, they're back.
I know there's a backlash going on against all the cupcake stores that have been sprouting up recently, and I'll be the first to admit that there are plenty of flavors Trophy makes which I haven't enjoyed ("Samoa" was a recent, surprising disappointment), but these are… Well, let me just say there's blueberry filling inside and the bottom is made of PIE CRUST.
I'll just let that tickle your synapses for a bit.
Oh, it's every bit as delicious as it sounds — but totally dangerous, which is why I'm lucky they're only available seasonally. Both for my pocketbook & my figure!
---