2010.08.16
Comments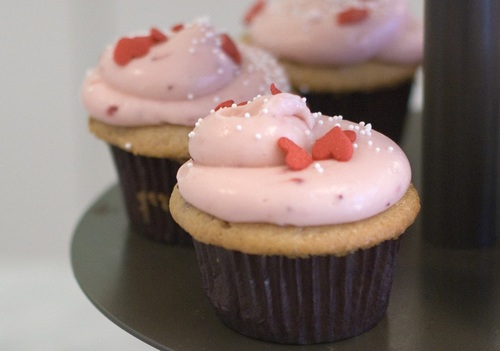 Farmers market strawberry cheesecake cupcakes from Trophy, shortly before they were bought (& promptly wilted in Sunday's 90-degree heat). They did a good job evoking their namesake, melty or not, especially with the little graham cracker crust surprise at the bottom of the paper cup! Delicious, as to be expected, though I still do miss the incredible blueberry pie 'cakes with which the Bravern store was opened.
And on the hidden gems front: peanut mochi, from Dim Sum King in the ID. Can't vouch for anything else they serve, as I was in & out, but the mochi just kills.
Why is it that every time I turn around, Justin Bieber is in the news again?
---