2002.11.21
Comments
In chilly Chicago, visiting the parents, just as an autumnal weather renaissance seems to be occurring in Seattle. Yesterday was brilliant, blue, sunny, warm — no jackets required. I hear similar things about today, but only from a distance; here, it's cold and miserable.
Dad's a doctor, so each new trip home carries with it a treasure hunt in the pile of new promotional product from various pharmaceutical companies. Pfizer seems to have been very generous so far this year, so without further ado, I present to you an abridged tour of the weird, wonderful world of Viagra merchandise: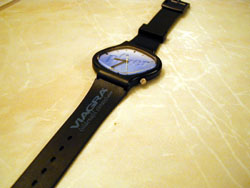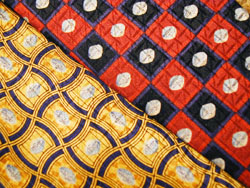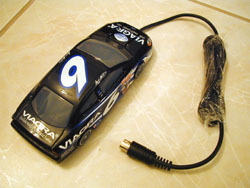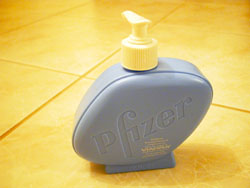 A Viagra watch. Okay, next.
Stylish Viagra neckties. Note the little blue pills, subtle but obvious. I'm going to take these and create a decorative wall ornaments, or maybe stylish belts.
Yes, Virginia, that is a Viagra racing car mouse. It comes with a snazzy matching mouse pad, too.
Viagra. Pump. Viagra. Pump. Is this hand soap, or something… else?
Probably most distressing of all, and not from Pfizer, is this: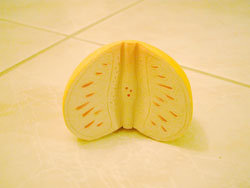 That's right, a squeezy stress toy in the shape of… a cutaway prostate gland. Talk about your conversation starters.
---