2005.07.01
Surprised and delighted to discover in my mailbox more lovely freebies from Adagio Teas:
Inside, another box of four 1 oz. samplers to match the first, with infusions of lime, cream, chocolate and "valentines" (mmm, chocolate-dipped strawberries, heaven!).
The gift that keeps on giving!
Am sipping a freshly-brewed cup of the lime as I type — subtle, refreshing, would probably make an excellent iced too. Will likely have to order a real-sized tin v. soon.
In other news, I've begun to foster an intense hatred for this new bathroom scale. Just what everyone needs, a new daily source of despair.
---
You must check out Utata.org right now for all sorts of fabulous goodness, not least of which is: trains!
(But this is Catherine Jamieson's brainchild, so this should be no surprise at all)
---
2005.06.21
There's a certain perversity (or is it defeatism?) to walking up to a checkout counter holding a fancy new electronic bathroom scale — complete with body fat monitor — in one hand, and a large bag of Almond Roca candies in the other.
So, a dilemma: which do I open first? Because, so help me, only one is going to see action tonight. This is still irony, not tragedy, after all.
---
By the way, I've had trains on my mind lately: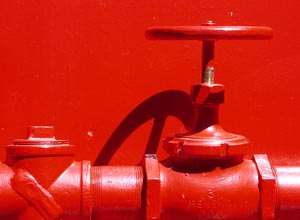 Making Tracks
, a flickr photoset
Secret project — for now!
---