2012.02.03
Comments
---
I totally ate this yesterday: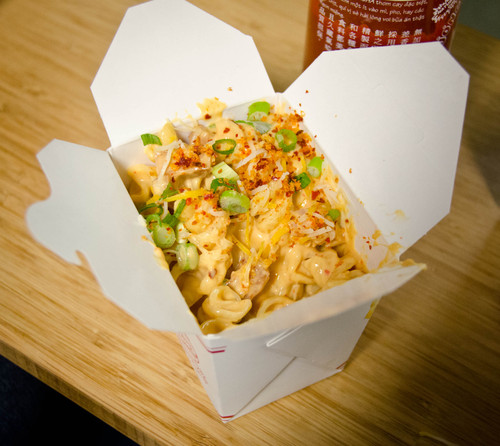 … which is to say, Marination Station (and Mobile) has a new macaroni & cheese, with panko and sesame and gochugaru (Korean red chili flakes). You can even ask them to add Spam, which — of course! — I did. It was super-tasty, and I even scooped a little bit onto my accompanying Spam slider.
This was before Canon (pictured yesterday), so overall it was lovely for a Thursday night.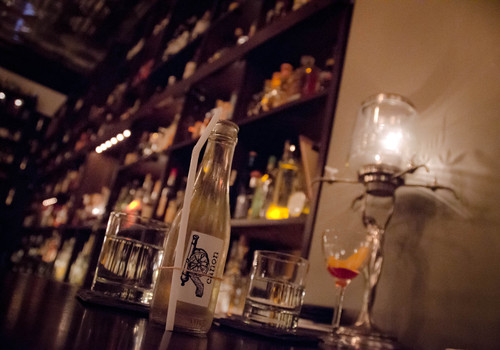 Today, I'm slightly crushed. I made Meyer lemon bars tonight but Uwajimaya was plum out of Buddha's hand citron. So no grand experiment this time.
---