2011.06.28
It's been a long time, for sure. I think I've actually been over-sharing greatly, somewhere else, and I haven't much felt like I had any more to give. So apologies — I'm still alive.
Remember Thirty Pages? Wow, did I crash hard after that. Honestly haven't drawn a single scribble since then, but I had a feeling that would all change now that…
… drum roll …
I own an iPad 2! Right, I know, evil empire and everything, but it was just so shiny. Also there are long plane trips in my future and I'm good at, um, rationalizing. I'm really, really happy with it, except… well, all that creativity that was going to flow kind of got sidetracked by Words With Friends (I'm iänthe, by the way, if you want to play!). Still, last night I did download Sketchbook Pro, and I really like it.
First try: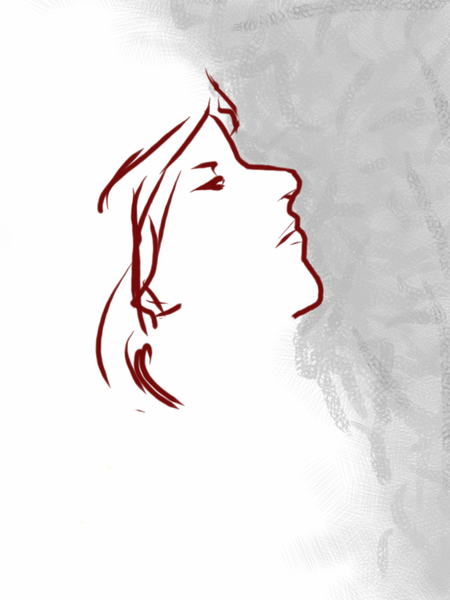 Ooh, look at her, picking all the default brushes! Next, I'll be changing this blog over to Papyrus. Then you'll be sorry!
It was really fun to scribble again. Finger-painting feels a little odd, so I think I may invest in one of those Bamboo styluses for the iPad. Anyone try one out? Good? Also, what painting programs do you like?
I'll have a KitKat report out soon, promise.
---