2010.09.16
Comments
Day 19: messing up with a pen is pretty near irreversible, so today you're only getting half a picture. Sorry!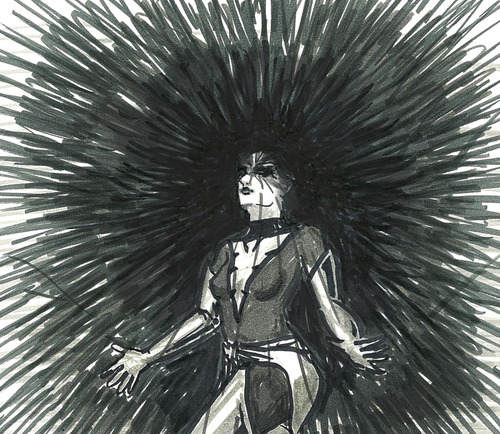 I have two theories about what might be happening here. Either the Phoenix entity has taken residence in the body of Cher, or somebody is in a whole lot of trouble. Either way, things are about to get shiny.
This really didn't start out as more X-Men fan art, I promise — things just kind of happened. Tomorrow I'll try and mix it up.. And really, I take requests. Especially if it's a webcomic idea!
---