2010.09.10
Comments
Day 14: desperate measures call for fan art.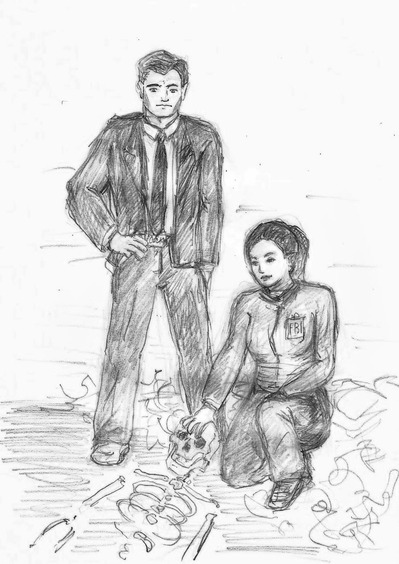 This is clearly where not using photographic references will bite you. Oh, well — as if their faces were the problem!
I've been watching a lot of Bones lately. It's not high art, and the science can be painfully bad at times, but the characterizations and humor are surprisingly addictive. It also helps that it's on Netflix instant watch! I'm especially in love with the always-changing relationship between Booth and Brennan, although I'm not sure how I feel about some of the turns it took during the fifth season. We'll see what happens when new episodes start airing (soon, I hope).
Anyway! There's your backstory. Hopefully that distracts you from how awful today's sketch turned out.
---